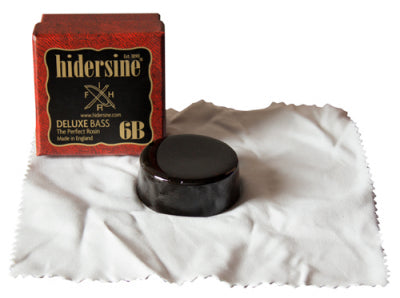 HIDERSINE ROSIN, BASS, ALL WEATHER
$9.99
Brand Others
Hidersine 6B deluxe Double Bass rosin is a premium, all-weather Dark formulation, based upon the foundation of other '6 series' rosins. However, as is necessary for Double Bass, this formulation is a somewhat softer blend designed for everyday use in all environments.
The choice of many bass players, Hidersine 6B deluxe finds the perfect sweet-spot. It is hard enough to deliver good levels of grip / release (Grip Profile #5), yet soft enough to ensure an effortlessly enjoyable playing experience on the requisite larger diameter strings.
With Francis Hider's history steeped in the world of double bass, this rosin is based on a highly respected recipe. 6B Deluxe rosin is the obvious choice for most any double bass player in all climatic environments.