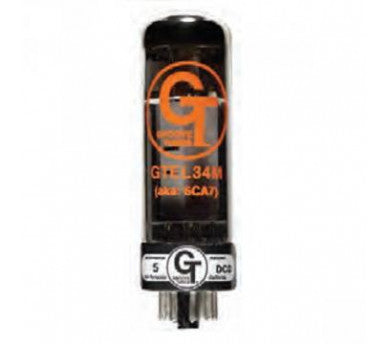 Groove Tubes GT-EL34-RD-M Amp Tubes
$66.00
Brand Groove Tubes
The GT EL34 is based on the original Mullard® EL34 of the '60s — the stock tube in all early Marshall® and Hiwatt® amps. Mullard produced it for about 15 years,
and this is a faithful reproduction of the classic XF2 dual-getter version. It has a big, fat and well-defined tone and really "wakes up" reissue amps to perform
like the originals. As close as you can get to vintage Marshall® power tube heaven.