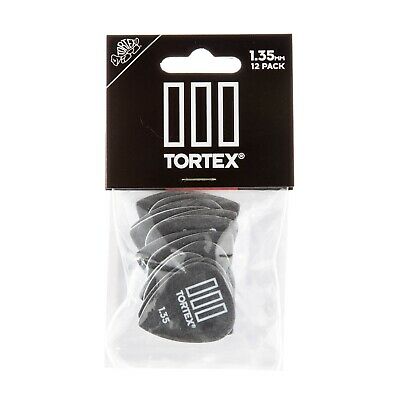 Sold Out
Dunlop 462P1.35 Tortex III Picks 1.35mm 12 Pack
$5.49
Brand Dunlop
This product is unavailable
The TIII features the tone and feel of Tortex with the speed and precision of a Jazz III tip.
The Long Story.
First released in 1981, Tortex® Picks were originally intended to be a high quality replacement for tortoiseshell. Jim Dunlop's trail-blazing creation became so much more than that, however, establishing its own identity and becoming the new standard by which all other picks are judged.
With Tortex, Jim Dunlop launched a revolution, and the world of picks has never been the same. The turtle logo is instantly recognizable, and the vibrant Tortex palette has become a gauging shorthand for guitar players. Go into any music store and ask for Green or Yellow Picks—chances are, you'll be shown a pack of Tortex .88mm or .73mm Picks. Countless musicians across the world, representing every genre and playing style, have chosen Tortex Picks to help them do what they love.
Made in the USA.